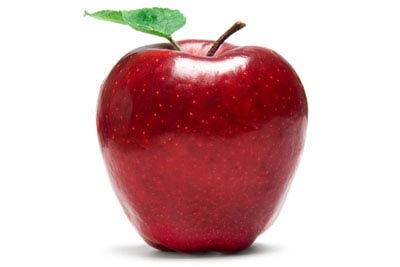 Each year I check out the current list for the "Dirty Dozen & Clean 15" which rate the pesticide levels in fruits and vegetables. Although I do not eat 100% organic foods, I do only buy organic fruits and vegetables listed in the Dirty Dozen. It's so much easier to eat organic in the summer when most my fresh vegetables come from my organic garden!  Regarding meat, I started eating only free range organic chicken and eggs years ago. Next on my list to eliminate from my diet, conventionally raised pork. I am not only concerned about the health aspects of the food I eat but also the treatment of the animals. One step at a time…….
EWG's 2013 Shopper's Guide to Pesticides in Produce™
Eat fruits and vegetables!
The health benefits of a diet rich in fruits and vegetables outweigh the risks of pesticide exposure. Use EWG's Shopper's Guide to Pesticides™ to reduce your exposures as much as possible, but eating conventionally-grown produce is far better than not eating fruits and vegetables at all. The Shopper's Guide to Pesticides in Produce™ will help you determine which fruits and vegetables have the most pesticide residues and are the most important to buy organic. You can lower your pesticide intake by avoiding the 12 most contaminated fruits and vegetables and choosing the least contaminated produce.
Read below to see the Environmental Working Group's 2013 list.
The Dirty Dozen — 2013
Apples
Celery
Cherry tomatoes
Cucumbers
Grapes
Hot peppers
Nectarines
Peaches
Potatoes
Spinach
Strawberries
Sweet bell peppers.
The Clean Fifteen, 2013
Asparagus
Avocados
Cabbage
Cantaloupe
Sweet corn
Eggplant
Grapefruit
Kiwi
Mangoes
Mushrooms
Onions
Papayas
Pineapples
Sweet peas
Sweet potatoes